Commercial Security Camera Systems
Running a business is a huge investment of time and money, so naturally, you want your property and your staff to be safe and secure at any hour. Commercial CCTV cameras are essential for protecting and monitoring your premises at all times to deter thieves and vandals from causing problems. With a smartphone or tablet, you can look at what's happening at your property in real-time from any location. At Techs4Best Solutions, we offer installation and maintenance services on a vast range of specialised business security camera systems to suit the needs of any industry.
Benefits of Commercial Security Camera Systems
Techs4Best Solutions' range of premium commercial and industrial camera systems will help to keep your property safe. Our commercial surveillance systems give our customers peace of mind and a high level of security. The imaging quality of commercial security cameras is very clear, meaning any would-be vandals and thieves can easily be identified if they're caught on camera. However, the presence of cameras should be enough to deter anyone from breaking into your property to begin with. If you want to keep a closer eye on your staff and ensure that your employees are safe, our high-quality selection of industrial and commercial security camera systems offers Melbourne business owners a safety solution that suits most requirements.
Get the Right Cameras for Your Premises
With countless commercial surveillance brands on the market, selecting the right type of commercial security camera systems can understandably be an overwhelming and difficult task. Our team have installed commercial security camera systems across many workplaces over the years, meaning we know what type of cameras your property will require to fully protect it. Techs4Best Solutions' knowledgeable and qualified staff can advise you on which commercial CCTV cameras are the most suitable, effective and affordable option that will fulfil your specific requirements.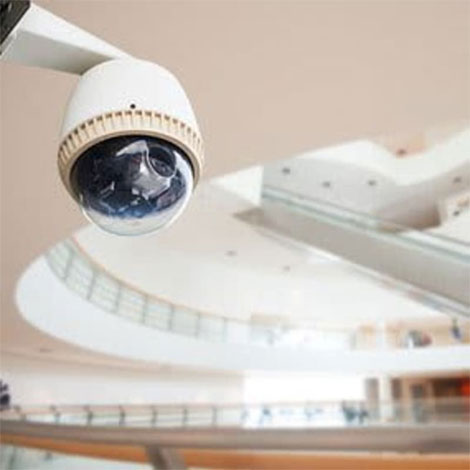 Industries We Service
Our experienced team has installed complex systems at many types of businesses over the years. We're confident that no matter your industry, we can help you out with superior CCTV systems and a professional instalment team. We can assist with commercial security cameras for a variety of business types such as:
Retail premises
Offices
Warehouses
Restaurants
Pubs and nightclubs
Hospitals
Schools
Install Commercial Security Cameras at Your Property
The expert team at Techs4Best Solutions are available for commercial installations, training and maintenance. If you want to have one of our state-of-the-art business security camera systems installed at your property, talk to our security experts today. Contact us by calling (03) 9939 0039 to find out how easy it is to completely protect your property and staff.