Safe Non-Destructive Digging & Excavation Services in Melbourne
Non-destructive digging (sometimes referred to as vacuum excavation or hydro excavation) is considered the safest, fastest and most affordable method of digging underground when underground cables and pipes are exposed.
At Techs4Best Solutions, we offer non-destructive digging, hydro vacuum excavation work, vacuum truck hire and service locator services in Melbourne for many different industries. If you're searching for experienced and reliable non-destructive digging contractors in Melbourne, find out how our team can help you today.
What Industries Commonly Use Non-Destructive Digging in Melbourne?
Construction
Rail Networks
Councils
Telecommunications
And many others
Common Types of Projects That Use Vacuum Excavation in Melbourne
Excavation Services
Techs4Best Solutions provides vacuum excavation services in Melbourne around gas, water, sewerage and telecommunication lines for the construction industry. This is often needed for road and pavement work, removal of railway level crossings, and general construction work that requires the use of hydro vacuum excavation in its progress.
Potholing
Potholing is usually done to provide maintenance for gas, water, sewerage and telecommunication lines. With this technique, a small hole is vacuum excavated at the spot where the repair or relining work will take place so large trenches can be avoided.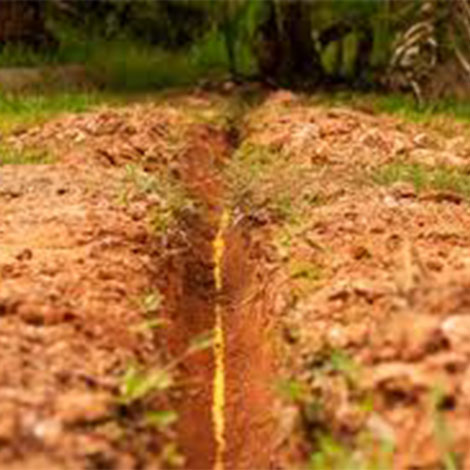 Straightening Power Poles
The utilities, electricity and construction industries often use hydro excavation across Melbourne to straighten power poles. Hydro vacuum excavation is done to only one section of soil that surrounds a power pole, which helps to straighten the pole and reinforce its foundation without the need to remove it.
Tree Planting and Remediation
Since gas, power, sewerage and telecommunication lines are often situated near sites where trees have to be planted or remediated, Techs4Best Solutions provides non-destructive digging in Melbourne to help with such projects. This is a cost-effective way of inspecting the extent of root invasion that won't cause any damage to any underground lines.
Core Sampling
Our non-destructive digging service in Melbourne is ideal for the core sampling and analysing work that's required prior to commencing a project. It reduces the likelihood of cross-contamination occurring, which can happen on projects where traditional excavation techniques are used.