Premium Home Intercom System Installation
Protect your property from intruders with a state-of-the-art house intercom system. Techs4Best Solutions' home front door intercom systems and apartment intercom systems are designed to protect residential properties and ensure that residents are safe and secure with a user-friendly home intercom installation. Our team will ensure you have the most functional home intercom system, apartment intercom system, keyless access security or inception system for your property.
Home Intercom Installation
Homeowners can really benefit from having a house intercom system integrated into their property. Techs4Best Solutions' home front door intercom systems notify homeowners of who's at their front door and gives them the option of not opening the door if the person looks suspicious. A home intercom system can also be controlled wirelessly to provide users with extra convenience. You can rest assured that your house, family, pets and belongings will be protected with a comprehensive IP video and audio home intercom system.
Apartment Intercom Systems
Techs4Best Solutions' easy-to-use apartment intercom systems can be integrated with a building's existing security and access control systems. This provides maximum security for the building's residents, staff and visitors 24/7.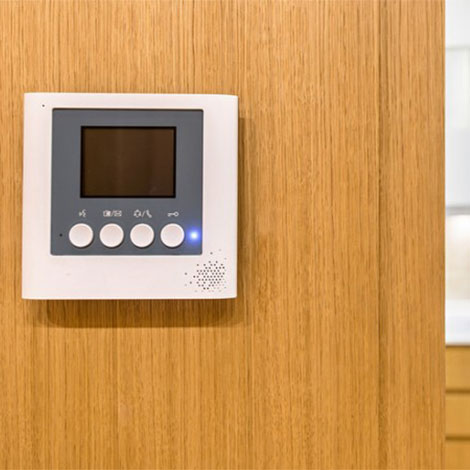 Keyless Access Security Systems
If you want to add extra security to your home, Techs4Best Solutions stocks premium keyless home entry systems. We supply and deliver a wide range of keyless access security systems to customers across Australia, helping to upgrade the access control of their property and ensure it remains secure at all times. Your property can be locked and unlocked by using key cards, fobs or mobile devices.
Inception Systems
An inception system is a user-friendly and integrated access control and security alarm system that can be controlled via your smartphone, tablet, computer or other Wi-Fi connected device.